Lauri Supponen
I'm a composer of classical and experimental music based in Helsinki. I'm interested in the interactions of sound in its environment, as well as social interactions of music and dance, theater and visual arts.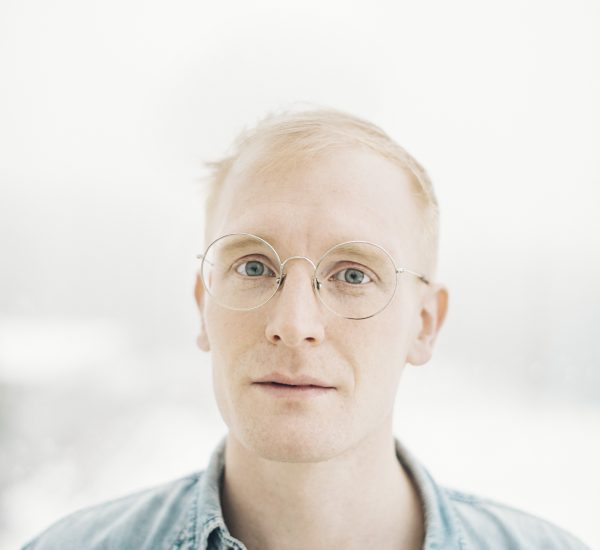 My output consists mainly of my work as a composer, comprising of over 40 works written after 2008. In the past years, my works have received second and third performances, many of which on the international scene.
Aksiom Ensemble premiered the cantata Ubi Calamari (2018) in Oslo and Copenhagen. The guitar-song-cycle Dwell (2017) has been presented in Helsinki, Copenhagen and Reykjavík, and fix (2015) in Viitasaari and Aarhus, Denmark. The solo baritone saxophone work Opus nen (2017) tours the world in Joonatan Rautiola's repertoire. The accordion and electric guitar duo Ti-ti-uuu was the Finnish Broadcasting Company YLE's representative work in the under 30 category of the Wroclaw International Composer's Rostrum -gathering. As a result, the work has been performed on radio stations in 20 countries from Australia to Hong Kong. The work is recorded onto Harri Kuusijärvi's 2017 video album 'A Live'.
I often work collectively with musicians, dancers, visual artists and other composers. The composition Massahumu (2018) by my collective 'Ears of the Open Wall' opened the 60th anniversary concert of Esa-Pekka Salonen at the Finnish National Opera, as part of the Helsinki Festival. In the work, the full orchestra and choir were spatialised around the audience, and coordinated without a conductor with a tape and stopwatch. Massahumu was critically acclaimed, and YLE broadcast the concert live on television.
My works have on occasion an explicit social dimension. The works in the cycle Union of Precarious Musicians Solsirépifpan (2017) and Ubi Calamari (2018) deal with the changes in the nature of labout and the theme of precarity. Ubi Calamari took a stand in favour of Universal Basic Income.
Interdisciplinary work
Q, a stage-cantata commissioned by Kaivos-festival in Outokumpu, integrated a score interpreted by ÄÄNI-kollektiivi and countertenor David Hackston together with a tape, a pop-song and the performance of actor Juha Pulli. The work is based on Miki Liukkonen's novel O dramatised by Klaus Maunuksela.
Uusinta Ensemble's commission Circulating Mouthpiece was a collective work with dancer-choreographer Elias Girod. Choreorgapher Linda Martikainen joined to finalise the choreographing and staging of the work.
The sequel Mouthpiece – a performance for six mouths, was created following methods of dance devising for its premiere in Autumn 2020 in Mad House Helsinki.
Currently I'm working on a solo violin piece with violinist Eriikka Maalismaa and dressmaker-musician Kaisamaija Uljas, as well as a collective composition with visual artist Jonna Kina.
Other work
Alongside compositional work, I write reviews and articles to Cambridge Tempo and Finnish Music Quarterly. In my writing I have focused mainly on intersectional questions of gender-equality in the contemporary music scene.
I work actively on the Nordic scene. I have collaborated with the Danish Klang-festival, amongst others, as well as organised the Ung Nordisk Musik festival. I was festival leader for the previous instalment of UNM in Tampere, August 2020.
Send me a message
If you'd like to reach out and discuss my exhibitions or purchase an art piece, send me a message using the form below.